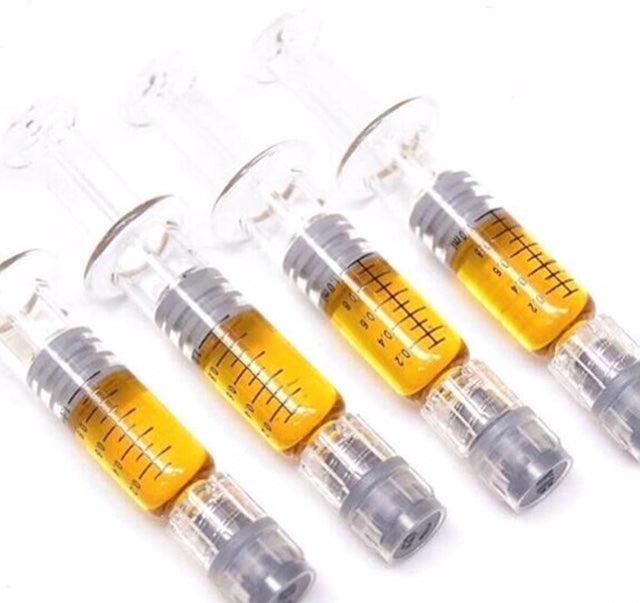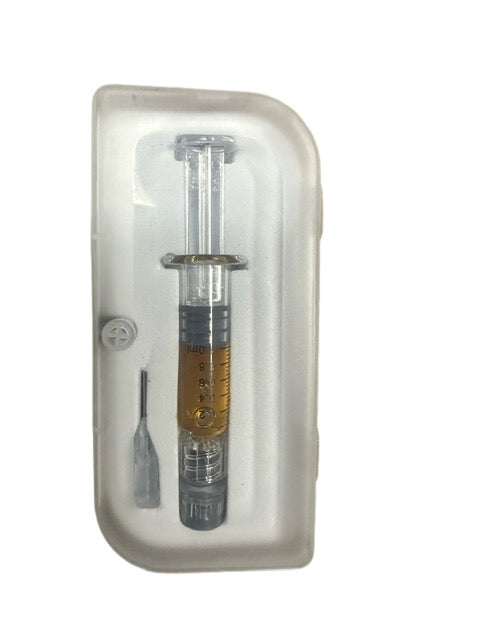 Full spectrum Distillate 50% 1ml with natural terpenes
Full spectrum Distillate that you can use for various purposes. you can take it orally, spread it on your rolling papers, dab it or use it with your own consentrate/extract attachment of your choice. You read it already!! Applicable from A to Z.

Full Spectrum CBD Distillate with 50% (5000mg) CBD plus ample amounts of other cannabinoids. This is CBD extraction in its purest form and very highly concentrated. The distillate is contained in a 1 ml glass syringe and is good for 20 doses of 0.05 ml. This is easy to read on the syringe. We recommend heating the syringe in the hand for 1 minute before use so that the distillate becomes more liquid and easier to dose. Store the product at room temperature and in a dark place.